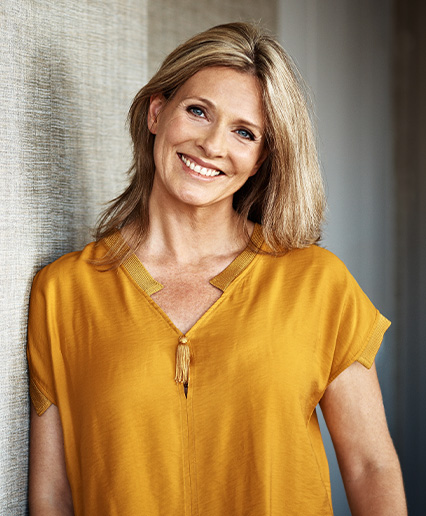 Over time, skin begins to lose its youthful elasticity and suppleness. This happens because the skin's collagen matrix begins to break down and become inefficient at replacing itself. This process contributes to the appearance of wrinkles and folds on the face and body. Although lift procedures can be an effective way to address this, not everyone wants surgery. Venus Freeze™ non-surgical skin tightening is one effective option for patients looking for transformative results.
How Does Venus Freeze™ Work?
Venus Freeze™ uses a combination of pulsed magnetic fields and multipolar radiofrequency technology to gently heat deep tissue and stimulate collagen production. This collagen production helps to tighten and firm skin gently and effectively. This process can also reduce the appearance of cellulite.
Expert Surgeons
SERVING YOU WITH INTEGRITY
Mosharrafa Plastic Surgery has been providing a comprehensive range of plastic surgery services to men and women in the Phoenix area since 1996. Dr. Ali Mosharrafa and Dr. Tamir Mosharrafa were born in the Twin Cities, completed their training in Texas, and have been practicing in the Phoenix area ever since.
Read More
Am I a Candidate?
You may be a good candidate for Venus Freeze™ if you:
Have minimal skin sagging that does not warrant a lift procedure
Have visible cellulite
Want to firm and tone skin on your thighs, abdomen, arms, or other areas of the body
Want a more contoured jawline without surgery
While Venus Freeze™ can be a great option for non-surgical skin tightening, it is important to understand its limitations. If you have significant sagging or jowls, a surgical neck lift or facelift may be a better option.
What Treatments Complement Venus Freeze™?
In order to maintain your non-surgical results, it is important to create a well-rounded treatment system to keep skin tight and youthful.
Microneedling
Microneedling is one excellent option to build new collagen and keep the skin supported and tight. With a series of regular treatments, it can keep the skin renewing its collagen and reducing the appearance of wrinkles. Venus Viva™ is an effective option for RF (radiofrequency) microneedling, which comes with the benefit of additional skin tightening through gentle heat.
Skincare Products
Physician-grade products that boost your skin's cell turnover rate can help renew wrinkles and prevent collagen breakdown. Our skincare experts can recommend the right products for you during a consultation at our Phoenix office. We offer a wide selection of ZO® Skin Health products to suit your skincare goals.
How Can I Maintain My Results?
A regimen of effective, at-home products and professional skincare treatments is one of the best ways to maintain your results. Additionally, you can opt for touch-up treatments with Venus Freeze™ along with your treatment package. Our experts can recommend whether you might benefit from a surgical lift procedure in the future.
Why Choose Mosharrafa Plastic Surgery?
Non-surgical skin tightening is one of the best ways to lift skin and reduce the appearance of wrinkles. To begin discussing your options with Venus Freeze™, contact our Phoenix office by calling or filling out our online form.
Contact Us
Dr. Ali and Dr. Tamir understand that you have made an important decision by choosing to undergo plastic surgery, and they are committed to delivering the exceptional results you expect and deserve.